HDRI 360° panoramas for 3D lighting
This section is under development. Come by in the next days to find more captures.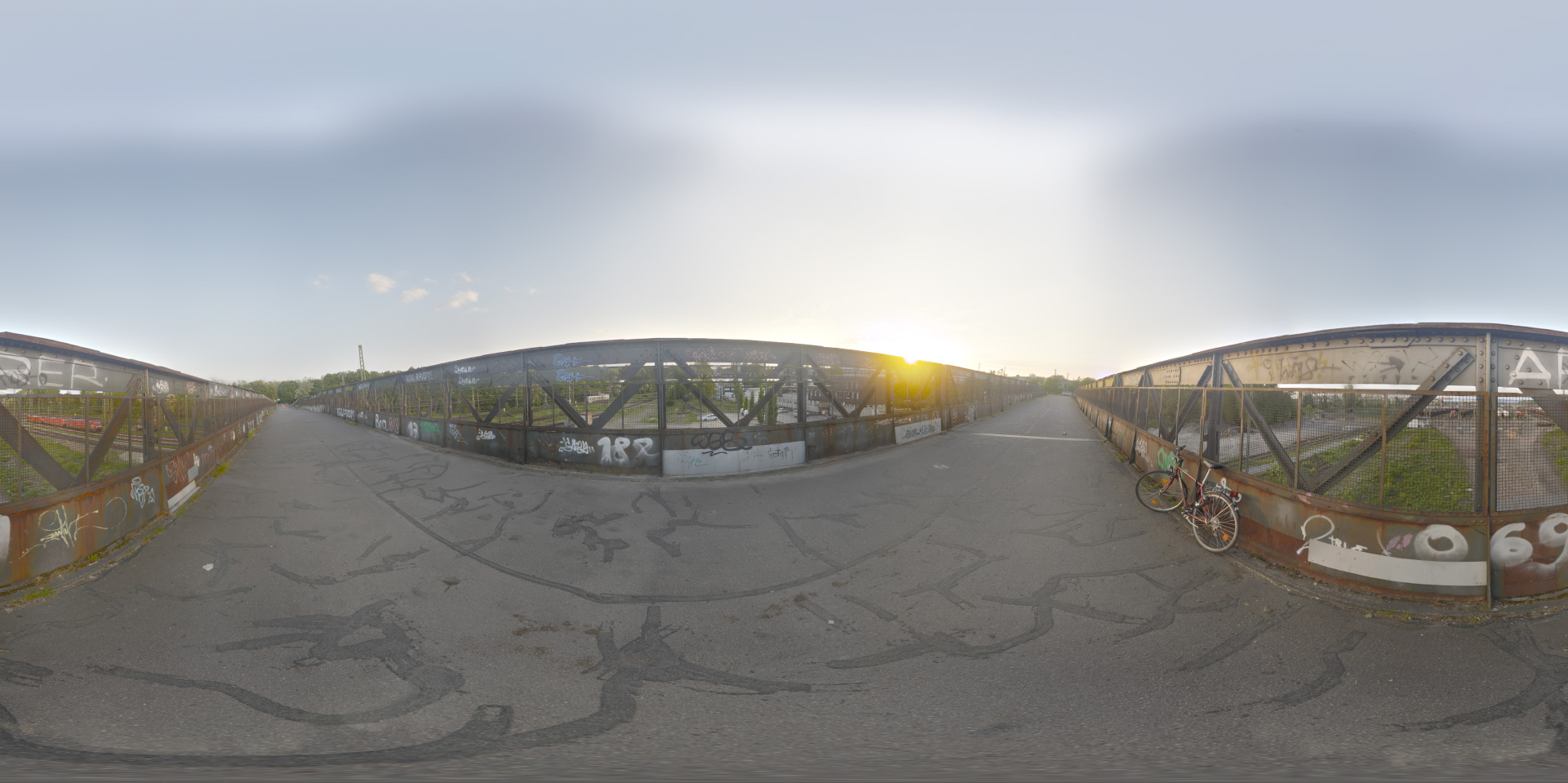 Old metal bridge
8000 ✕ 4000px
First testshot, still with some bad spots, but full functional for lighting your 3D scene. Use the hdr file for this use case. If you want to use the image as background (great for use as Bokeh trap) the jpg is sufficent and won't use too much RAM on your machine.
JPG | 8bit/channel | 5,5 MB
HDR | 32bit/channel | 83 MB